REHAB GYM EQUIPMENT (PRE & POST OP/CARDIAC)
---
WHAT WE PROVIDE (RENTAL REHAB GYM EQUIPMENT)
Gym Academy provides a rehabilitation service to those who need equipment to aid their recovery by providing short and long term rehab fitness equipment rental. We are trained in safe and effective use of equipment and will advise you how to use the chosen equipment to improve your recovery. We have helped clients recovering from knee and hip replacements and all report an improvement in their condition following using our equipment according to advice.
Using equipment to strengthen joints and improve overall cardiovascular health before reconstructive surgery will aid speedy recovery and allow the procedure to be more effective. Using our equipment post surgery should also help to regain strength in the affected area, however this should be done according to the advice of your doctor or surgeon. We will contact them through you to ensure we have all the relevant information to guide our advice.
REHAB CUSTOMERS WILL BENEFIT FROM PREFERENTIAL RATES!
POPULAR REHAB EQUIPMENT
Our Life Fitness exercise bikes have been a favourite so far, available in both upright and recumbent variations. These help those who have had knee or replacements gradually gain mobility back; with a closed chain mechanism they are very safe. (DO NOT USE SPIN BIKES FOR RECOVERY). These bikes have also helped those with upcoming hip replacements to improve their cardiovascular health and strengthen joints, allowing for a more manageable recovery period.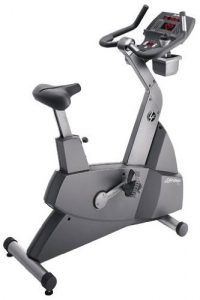 Upon delivery we will ensure the seat is set up correctly in accordance with your biomechanics to promote comfortable and beneficial usage.
CARDIAC REHAB
For cardiac rehab, our treadmills have helped those who need to do light exercise in a safe environment. Walking on a treadmill within your home is a safe way to recover as you can be around people who can help if anything goes wrong. Gym bikes will also be effective in this style of treatment. MAKE SURE YOU CONFIRM YOUR EXERCISE PLAN WITH A DOCTOR BEFORE ENGAGING IN PHYSICAL ACTIVITY.
FOR ENQUIRES REGARDING HOW OUR EQUIPMENT CAN HELP YOUR REHABILITATION JOURNEY, EMAIL US at info@gymacademy.co.uk